Cornbread Cook-offs on Outdoor Channel's "Duck Dynasty";
Defensive Strategy on Sportsman Channel's "GunVenture" and
Florida Fishing Destinations on World Fishing Network's "Florida Adventure Quest"
DENVER (July 27, 2017) – The week of July 31–August 6 kicks off the dog days of summer with outrageous experiments and unique burger recipes on Outdoor Channel, Sportsman Channel and World Fishing Network.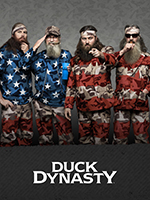 Up next, Craig Morgan and his daughter, Alexandra, chase after big whitetails in Minnesota on Craig Morgan: All Access Outdoors. On Nick's Wild Ride, Nick Hoffman travels home to Minnesota in search of geese. He learns how to make a favorite traditional Norwegian treat from his childhood, how to milk cows, and how to make goose calls from a master. The week ends with the 2008 comedy, Bait Shop, on Friday Night at the Movies. The owner of a small-town bait shop signs up for a fishing tournament in hopes of using the prize money to save his shop from foreclosure.
Outdoor Channel Highlights for July 31–August 6:
Monday Night Hunts presented by MidwayUSA begins with burgers on MeatEater at 8 p.m. Pulled from the pages of his forthcoming Wild Game cookbook, Steve Rinella shares a variety of recipes designed to jazz up your ground meat game. Then, on Sheep Shape, Chad Hall takes on the frozen Arctic in search of a mature Muskox while his friend, David, closes the distance on a Muskox with his bow. Later in the week, on Lock & Load Thursdays, Ruger has quickly moved to the forefront in suppressed rimfires with threaded barrel .22 firearms, its very own .22 suppressor, and now, an integrated suppressed 10/22 on Guns & Ammo presented by Brownells. Finally, in this episode of GunVenture, First Person Defender puts a young woman in need of a quick defensive strategy when she is faced with an attacker in her home and must defend herself with a handgun.
Sportsman Channel Highlights for July 31–August 6:
World Fishing Network starts the week on Bass Mondays when Timmy discovers Hydrilla, a new aquatic addition to Lake Eufaula in Oklahoma, that will enhance the bass population and size on Timmy Horton Outdoors. Then, six anglers compete on Center Hill Lake, where only one will earn advancement into the 2016 Summit Cup on Major League Fishing. Next, adventures from the some of the most picturesque fishing destinations in Florida take place on Florida Adventure Quest. Finally, Georgia Charter Fishing out of St. Simons Island, Georgia, is action-packed with tarpon and redfish on BigWater Adventures.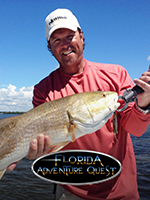 World Fishing Network Highlights for July 31–August 6:
Bass Mondays
Gone Fishin'
About Outdoor Channel: Outdoor Channel has been taking viewers across America and around the world on unparalleled adventures since 1993. Dedicated to the outdoor lifestyle and conservation, the independent cable network is a division of Outdoor Sportsman Group and provides a complete spectrum of riveting hunting, fishing, shooting and adventure entertainment. Outdoor Channel is the largest outdoor TV footprint in the country and is available in more than 50 countries internationally. Outdoor Channel can be viewed in HD and is accessible by broadband and mobile platforms. For program times and other information, visit www.outdoorchannel.com. Follow us on Twitter, Instagram, Facebook and YouTube. #WhatGetsYouOutdoors
About Sportsman Channel: Launched in 2003, Sportsman Channel/Sportsman HD is a television and digital media company fully devoted to honoring a lifestyle that is celebrated by millions of Americans. A division of Outdoor Sportsman Group, Sportsman Channel delivers entertaining and informative programming that showcases outdoor adventure, hunting and fishing, and illustrates it through unique and authentic storytelling. Sportsman Channel embraces the attitude of "Red, Wild & Blue America" – where the American Spirit and Great Outdoors are celebrated in equal measure. Stay connected to Sportsman Channel online at thesportsmanchannel.com, Facebook, Twitter and YouTube. #MyOutdoorTV
About World Fishing Network: World Fishing Network is North America's only television network, online and mobile platform dedicated exclusively to fishing and outdoor enthusiasts with programming that covers instruction, tips, tournaments, travel, food, boating, outdoor lifestyle and more. Available to cable, satellite and telco subscribers throughout the United States, Canada and the Caribbean, our lineup includes a selection of the best North American and international series and the most diverse species coverage of any TV channel hosted by some of the top anglers from North America and across the globe. For more information, please visit WorldFishingNetwork.com and follow us at Facebook and Twitter. #MyOutdoorTV
********
MEDIA CONTACTS:
Erin Erickson | Outdoor Sportsman Group | 303.615.8838 | Erin.Erickson@OutdoorSG.com
Tom Caraccioli | Outdoor Sportsman Group | 212.852.6646 | Tom.Caraccioli@OutdoorSG.com