MyOutdoorTV Features Nine Seasons of Popular Series – 'Zona's Awesome Fishing Show'
August 14, 2019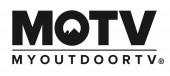 Denver (August 14, 2019) – Host Mark Zona will fish with the very best anglers on the planet to catch anything with fins on MyOutdoorTV Pick of the Week, Zona's Awesome Fishing Show.
Fishing can sometimes be humorous and it is always unpredictable and unscripted – just like Zona. While each episode may start with a targeted species, the script ends there. From the best bass lakes in the world to shark fishing with Kevin VanDam to catfishing with Bill Dance, Zona's Awesome Fishing Show will keep viewers guessing on what the next bite will bring.
Plus, some episodes in this watchlist are FREE to watch. Simply visit MyOutdoorTV.com and click on "Free Episodes."
For more on MyOutdoorTV please visit: www.motv.com. #MYOUTDOORTV
About MyOutdoorTV (MOTV): MyOutdoorTV is the No. 1 global, subscription, streaming service from Outdoor Sportsman Group created just for outdoor lifestyle enthusiasts. MOTV features favorite Outdoor Channel, Sportsman Channel, World Fishing Network, Sportsman Canada television shows, the entire Hunters Video library and exclusive Major League Fishing content, acquired content from around the world, as well as exclusive MOTV Originals. MOTV is the pre-eminent voice for all outdoor enthusiasts and super serves the outdoor enthusiasts with an expansive acquired library of the best hunting, fishing and shooting programming in long and short form, recipes, tips and tricks, how-to instructional videos, as well as educational and exclusive content focusing on improving success in the field and on the waterways. MOTV is powered by the four networks, along with additional exclusive content available from Outdoor Sportsman Group's established integrated media arm that includes 15 category leading outdoor magazines, such as: Guns & Ammo, Game & Fish, In-Fisherman, Fly Fisherman, Florida Sportsman, Bowhunter, North American Whitetail and Petersen's Hunting, and 19 top websites, including: BassFan.com.. MOTV is available in English, French, German and Danish. Subscribe to MOTV at www.MyOutdoorTV.com, as well as the following streaming platforms: Apple IOS (iPhone and iPad), Android (phone and tablet), Roku, Apple TV, Xbox and Amazon Fire TV.
MOTV is available in 192 markets worldwide.
********
MEDIA CONTACT:
Outdoor Sportsman Group | OSGPR@outdoorSG.com