Outdoor Sportsman Group and World Fishing Network's Sean Luxton Promoted to Senior Vice President and General Manager – MOTV and World Fishing Network
July 14, 2017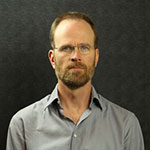 DENVER (July 14, 2017) – Outdoor Sportsman Group (OSG) announces the promotion of  Sean Luxton to Senior Vice President and General Manager – MOTV and World Fishing Network (WFN). Luxton has served as the Vice President and General Manager – World Fishing Network U.S. since 2015. He has helped guide the creation, vision and distribution of the company's new MyOutdoorTV (MOTV) outdoor, global, subscription, video on-demand service targeting outdoor enthusiasts. The announcement was made today by CEO and President of Outdoor Sportsman Group Networks, Jim Liberatore.
As Senior Vice President and General Manager – MOTV and WFN, Sean will continue to work with a core team across OSG to grow this next generation platform in North America and internationally, focusing on subscriber growth, content acquisition and overall revenue generation.
"With nearly two decades of North American industry experience across different functional areas, Sean is well equipped to continue his work growing MOTV into the global platform that we envision," Liberatore said. "Sean is another executive whose experience and confidence with technological advances will serve to create and grow our core business interests."
Sean is on the Advisory Board for TopYa! and is a graduate of The University of Western Ontario – Huron University College with a degree in Philosophy.
About Outdoor Sportsman Group: Outdoor Sportsman Group is comprised of the world's foremost media and entertainment brands for outdoor adventure enthusiasts. It includes three leading multichannel networks: Outdoor Channel, Sportsman Channel and World Fishing Network, as well as MOTV, the world's leading outdoor television content platform. The Group also consists of numerous established integrated media assets: 15 outdoor magazines including Guns & Ammo, Petersen's Bowhunting and Florida Sportsman, and 19 top websites, including BassFan.com. Additionally, Outdoor Sportsman Group includes television production operations, Winnercomm.
********
MEDIA CONTACTS:
Tom Caraccioli | Outdoor Sportsman Group | 212.852.6646 | Tom.Caraccioli@OutdoorSG.com
Erin Erickson | Outdoor Sportsman Group | 303.615.8838 | Erin.Erickson@OutdoorSG.com