Outdoor Sportsman Group at SHOT Show 2016
January 11, 2016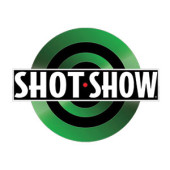 DENVER (January 11, 2016) – Outdoor Sportsman Group brands – including premier outdoor lifestyle cable networks, Outdoor Channel and Sportsman Channel, as well as the industry-leading publishing and digital brands from Outdoor Sportsman Group – Integrated Media, such as Guns & Ammo, Petersen's Hunting, North American Whitetail, Rifle Shooter and Game & Fish – are once again an integral part of this year's National Shooting Sports Foundation's (NSSF) annual Shooting, Hunting, and Outdoor Trade Show (SHOT Show) and Conference. The Las Vegas, Nevada gathering, taking place from Tuesday, January 19 through Friday, January 22, is one of the largest and most comprehensive trade shows for hunting, shooting, military and law enforcement industries.
Fans of the brands are invited to stop by the Outdoor Sportsman Group booth #13923 on the show floor for giveaways – including branded buffs and camo stress balls – and to learn about the world's largest multimedia portfolio dedicated to the outdoor lifestyle.
Take Aim: Introducing American Marksman
Tuesday, January 19 to Friday, January 22 ▪ During Show Hours | Sands Expo & Convention Center ▪ Booth L218, Level 2
In 2016, Outdoor Sportsman Group will be launching a groundbreaking new target shooting competition called American Marksman, which gives amateur shooters the chance to compete and earn their way to a national championship. Throughout the year, competitors in four categories – Men's Open, Women's Open, Junior (ages 12-17) and Military/Law Enforcement – will participate in local and regional events and a national championship that will be filmed for a network television series.
If you think you have what it takes, stop by the American Marksman booth #L218 to sign-up for a local qualifying event near you. For more information about the nationwide shooting competition, go to www.ammarksman.com, or join the conversation on Twitter and Facebook by using: #AmericanMarksman.
SHOT Show Retailer Seminar: Merchandising to Women Hunters
Thursday, January 21 ▪ 11:30 a.m. – 12:30 p.m. PT | The Venetian Hotel & Casino ▪ Lando Ballroom, Room 4302
This year, several Outdoor Channel and Sportsman Channel all-stars will be featured on an educational panel targeted towards helping endemic retailers attract and retain female customers. From merchandising to store layout and marketing initiatives, this session will address the specific needs of women hunters.
The panel will feature: Tiffany Lakosky, co-host of Outdoor Channel's Crush with Lee & Tiffany; Melissa Bachman, host of Sportsman Channel TV show Winchester Deadly Passion; Shannon Reaser, a young hunter and TV personality; Judy Rhodes, founder of the DIVA Women Outdoors Worldwide; and panel moderator Barbara Baird, publisher of Women's Outdoor News. To register, visit your dashboard at www.shotshow.org after applying to attend the 2016 SHOT Show and add this event to your shopping cart.
And the Outdoor Sportsman Award Goes to…
Thursday, January 21 ▪ 8 – 11 p.m. PT | The Venetian Hotel & Casino ▪ The Venetian Theatre
Outdoor Channel and Sportsman Channel are joining forces for the 16th Annual Outdoor Sportsman Awards Powered by RAM (OSA) to honor the networks' notable talent and production teams. The invitation-only signature event will be co-hosted by Michael Waddell of Outdoor Channel's Realtree Road Trips with Michael Waddell and Michael Waddell's Bone Collector. Joining him as co-host this year is Tom McMillan of Sportsman Channel's McMILLAN. Kristy Lee Cook, country singer, seventh place American Idol finalist and co-star of Sportsman Channel's The Most Wanted List, is kicking off the ceremony with The Star-Spangled Banner. The star-studded red carpet event also will include a musical performance by a legendary rock & roll singer, songwriter and guitarist whose music helped shape a generation.
This year, 17 accolades will be handed out, including the Fan Favorite Best Host/s for Outdoor Channel and Sportsman Channel as voted on by loyal viewers. Among the OSA presenters are Taya Kyle, wife of the late U.S. Navy SEAL Chris Kyle, the most prolific sniper in American history and frequent Outdoor Channel guest star; Krissy Wejebe, daughter of the late legendary angler and Spanish Fly star Jose Wejebe; Willie Robertson, star of Duck Dynasty and Buck Commander protected by Under Armour on Outdoor Channel; Eva Shockey co-star of Outdoor Channel's Jim Shockey's Hunting Adventures; Louie Tuminaro, host of Outdoor Channel's The Gunfather presented by Brownells; Jana Waller, star of Sportsman Channel's Skull Bound TV; David and Karin Holder of Outdoor Channel's Raised Hunting; National Rifle Association Vice President Pete Brownell; and Bass Pro Shops Director of Conservation Rob Keck.
For fans at home, the Outdoor Sportsman Awards will be streamed live at www.OutdoorChannel.com/OutdoorSportsmanAwards, starting at 11 p.m. ET / 8 p.m. PT. Live updates from the awards ceremony will be posted on the networks' respective Facebook and Twitter platforms. Viewers can join the conversation by using: #OutdoorSportsmanAwards. Moreover, key moments from the OSA red carpet and SHOT Show will be available live on Periscope. Check the networks' Twitter feeds for direct Periscope links.
Live from SHOT Show: Down Range TV Live Stream
Tuesday, January 19 to Thursday, January 21 ▪ 1 – 3 p.m. PT | Sands Expo & Convention Center
For the first time ever, Outdoor Sportsman Group will be live streaming directly from the SHOT Show floor on Down Range TV Live Stream. Hosted by Outdoor Channel personality Michael Bane, the program will provide an inside look at what's new and trending within shooting sports, hunting and personal defense. Swing by booth #L218 or tune in online via www.OutdoorChannel.com/SHOTShow to see Bane interview a surprise lineup of Outdoor Channel and Sportsman Channel talent, as well as makers of firearms, ammunition, outdoor apparel, optics, and related products and services, throughout the week.
SHOT Show Nuts & Bolts
The 2016 SHOT Show runs from January 19-22 at the Sands Expo & Convention Center in Las Vegas, Nevada. For complete information, go to www.shotshow.org. Attendees can also download the SHOT Show mobile app to get on-the-go event details, such as a floor plan, a list of show sessions and featured appearances. To download the app, visit www.shotmobile.com.
********
Media Contacts:
Tom Caraccioli | Outdoor Sportsman Group | 212-852-6646 | tcaraccioli@thesportsmanchannel.com
Nancy Zakhary | Outdoor Channel | 212-986-6667 | nancy@braincomm.com
Kathleen Hopkins | Outdoor Channel | 212-986-6667 | hopkins@braincomm.com