Outdoor Sportsman Group's Jim Liberatore Assumes New Responsibilities and Consolidates Title
July 26, 2017


Liberatore Named President and CEO of Outdoor Sportsman Group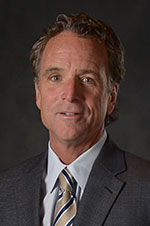 DENVER (July 26, 2017) – Outdoor Sportsman Group (OSG) announced Jim Liberatore has been named President and CEO of Outdoor Sportsman Group. Previously, Liberatore was President and CEO of Outdoor Sportsman Group – Networks (Outdoor Channel, Sportsman Channel and World Fishing Network). The announcement was made today by KSE Media Ventures President and CEO, Matt Hutchings.
Liberatore adds the responsibility of overseeing OSG's integrated media business with 15 outdoor lifestyle magazine brands, 19 of the outdoor industry's top-rated websites and the company's global, subscription-based, video-on-demand service MyOutdoorTV (MOTV).
"Jim is an industry veteran who has been guiding the growth and transition of our networks – Outdoor Channel, Sportsman Channel and World Fishing Network," Hutchings said. "Jim's added responsibilities are testimony to the tremendous work he has done and the team he has put together to enact and excel in all areas of our media businesses. Jim is now tasked with creating and executing a global, multi-media vision to cater to outdoor enthusiasts worldwide."
"Outdoor Sportsman Group owns and creates almost every relevant piece of content in the outdoor space," Liberatore noted. "Whether that content is created by the top professionals in the outdoor industry, by writers of industry-leading print publications and digital sites, or by our award-winning production company – Winnercomm; any person interested in the outdoor space throughout the world should understand Outdoor Sportsman Group is the ultimate destination."
Before joining Outdoor Channel as its President and CEO in 2013, Liberatore served as President of SportsTime Ohio from 2006 to 2013 and was responsible for the successful launch of the Northern Ohio Sports Network. Before that, he served as the President of Speed Channel for five years. During his tenure, Jim relaunched, rebranded, reprogrammed and relocated the network, transforming it from Speedvision to Speed Channel. Under his leadership, the network significantly grew in key areas of business. He also held executive positions at FOX Sports/Sunshine Network and Madison Square Garden earlier in his career.
About Outdoor Sportsman Group: Outdoor Sportsman Group is comprised of the world's foremost media and entertainment brands for outdoor adventure enthusiasts. It includes three leading multichannel networks: Outdoor Channel, Sportsman Channel and World Fishing Network. The Group also consists of a number of established integrated media assets: 15 outdoor magazines including Guns & Ammo, Petersen's Bowhunting and Florida Sportsman, and 19 top websites, including BassFan.com. Additionally, Outdoor Sportsman Group includes television production operations, Winnercomm. For more information, visit http://outdoorsg.com. #MyOutdoorTV
********
MEDIA CONTACT:
Tom Caraccioli | Outdoor Sportsman Group | 212.852.6646 | Tom.Caraccioli@OutdoorSG.com