Outdoor Sportsman Group's Mike Williams Promoted to Senior Vice President of Outdoor Sportsman Group Digital
July 13, 2017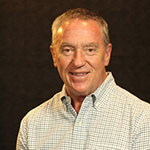 DENVER (July 13, 2017) – Outdoor Sportsman Group (OSG) announces the promotion of Mike Williams to Senior Vice President of Outdoor Sportsman Group Digital. Previously, Williams served as the Vice President of Digital Media and has helped spearhead the creation and distribution of the company's new MyOutdoorTV outdoor global subscription video on-demand service. The announcement was made today by CEO and President of Outdoor Sportsman Group Networks, Jim Liberatore.
Williams is focused on improving the user experience and implementing solutions that elevate brand image and drive revenues at Outdoor Sportsman Group. He brings more than 30 years of experience in exploiting advanced technologies in the fields of engineering, computer science and web development. Among recent achievements, he led the domestic and international deployment of Outdoor Sportsman Group's MyOutdoorTV app across multiple platforms.
Williams also serves as Chief Information Officer at Winnercomm, where he leads all interactive and internal CMS functions for the content production company. Previously, he was Director of Engineering at SkyCam, where he led the complete refurbishment of the mobile aerial camera company's engineering and operating systems. Earlier in his career, he was Executive Director of Williams Communications Group.
"We are lucky to have someone of Mike's stature and experience on our team," Liberatore said. "His knowledge of advanced technologies and web-related development, as well as programming, is a key component as our company grows and diversifies globally through technology."
Williams is a graduate of Weber State College where he studied electronic engineering.
About Outdoor Sportsman Group: Outdoor Sportsman Group is comprised of the world's foremost media and entertainment brands for outdoor adventure enthusiasts. It includes three leading multichannel networks: Outdoor Channel, Sportsman Channel and World Fishing Network, as well as MOTV, the world's leading outdoor television content platform. The Group also consists of numerous established integrated media assets: 15 outdoor magazines including Guns & Ammo, Petersen's Bowhunting and Florida Sportsman, and 19 top websites, including BassFan.com. Additionally, Outdoor Sportsman Group includes television production operations, Winnercomm.
********
MEDIA CONTACTS:
Tom Caraccioli | Outdoor Sportsman Group | 212.852.6646 | Tom.Caraccioli@OutdoorSG.com
Erin Erickson | Outdoor Sportsman Group | 303.615.8838 | Erin.Erickson@OutdoorSG.com