TV & Broadcast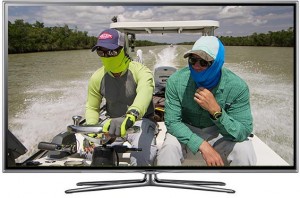 The worldwide leader in outdoor media, Outdoor Sportsman Group features three popular cable networks that are watched in more than 48 million households — and dominate the outdoor category.
Outdoor Channel is the only network that delivers a complete spectrum of real-life outdoor adventure programming 24/7. Programming includes outdoor classics on Big Country Fridays, and a compelling variety of reality adventure series. The network has taken viewers on unparalleled adventures — across America and around the world — since 1993.
Honoring a lifestyle that is celebrated by millions of Americans, Sportsman Channel presents highly-entertaining hunting, fishing and shooting programming — brought to life by authentic storytelling. The network features trustworthy experts who offer instruction, product knowledge and the latest tips and techniques.
World Fishing Network is the only network that features all angling all the time. You'll find riveting adventures on fresh and salt water, tips from the pros, thrilling tournaments, travel, food, boating and more. WFN is the leading entertainment destination and resource for every angler.
OSG has proven expertise in the full spectrum of broadcast media. We have been a pioneer in outdoor-oriented television production and programming, beginning with the launching of In-Fisherman TV in 1979.
Our multiple world-class production deliver 200+ episodes of original content annually, plus provide 4,000+ hours of archived content for use in VOD and web applications.
Learn About Advertising & Sponsorship Opportunities
Inquire About Our TV Production Capabilities