Outdoor America and Outdoor Sportsman Group Welcome Friends and Partners to ICAST Social Event on Thursday, July 21 at 7:30 p.m. at Tin Roof Orlando
July 18, 2022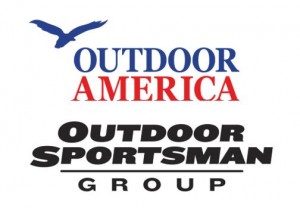 Outdoor America and Outdoor Sportsman Group Also Welcome Appearance by LOCASH
DENVER (July 18, 2022) – Outdoor America and Outdoor Sportsman Group (OSG) are welcoming back outdoor industry friends and partners to a VIP social gathering at ICAST 2022. The event, which also celebrates the companies' ad-supported FAST TV partnership, will take place at Tin Roof Orlando (8371 International Drive, Orlando, FL) on Thursday, July 21 at 7:30 p.m.
The social gathering includes: food, drinks and live music performed by American country music songwriting duo LOCASH featuring a fusion of modern country music, classic heartland rock with an edgy vocal blend.
For more information about attending, please visit the Outdoor Sportsman Group Booth (4630) or speak with an OSG and Outdoor America representative. Entrance to the event requires presentation of your invitation before your admittance.
About Outdoor America: Outdoor America is a wholly-owned subsidiary of Obsession Media. Obsession Media is a content and marketing company that exists to support what you love. We celebrate the only real choice you have in life – how to spend your free time. We believe these
decisions define who you are, what you stand for, and who you aspire to be. Obsession Media represents a diverse portfolio of content assets, designed to deeply connect with men and women who are passionate about their interests, activities and lifestyle. The partners at Obsession Media have vast experience in producing, packaging and distributing content for the sports, enthusiast and special interest segments.
About Outdoor Sportsman Group: Outdoor Sportsman Group is comprised of the world's foremost media and entertainment brands for outdoor adventure enthusiasts. It includes three leading multichannel networks: Outdoor Channel, Sportsman Channel and World Fishing Network, as well as Sportsman Channel Canada and MOTV, the world's leading subscription-based video-on-demand outdoor television content platform. The Group also consists of a number of established publishing assets: 16 outdoor magazines including Guns & Ammo, Game & Fish, Petersen's HUNTING, In-Fisherman and 20 top websites, including OutdoorChannelPlus.com. Additionally, Outdoor Sportsman Group includes television production operations, Winnercomm. For more information, visit www.outdoorsg.com. #MyOutdoorTV
********
MEDIA CONTACTS:
Clay Abney | Outdoor America | cabney@tbaoutdoors.com
Tom Caraccioli | Outdoor Sportsman Group | Tom.Caraccioli@OutdoorSG.com