Outdoor Sportsman Group Welcomes Joe Kurtenbach to Editorial Staff of 'Guns & Ammo' Magazine
July 20, 2020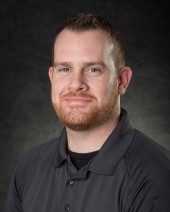 DENVER (July 20, 2020) – Outdoor Sportsman Group Publishing and Guns & Ammo magazine have named Joe Kurtenbach, Digital Editor for the 62-year-old publication. Kurtenbach will be responsible for building the brand through his contributions to print, digital, social and television properties including Guns & Ammo TV and gunsandammo.com. The announcement was made today by G&A Editor Eric Poole.
Kurtenbach comes to OSG from his position as Executive Editor for American Rifleman magazine after serving NRA Publications for nine years. In his previous position, Kurtenbach managed the content creation and publication process for American Rifleman's multimedia properties and coordinated content with some of the industry's biggest names.
"I'm honored and humbled by the opportunity to lend my voice and abilities to another legendary title, Guns & Ammo," Kurtenbach said. "Guns & Ammo is the first name in firearms. That's true not only among shooting and outdoor enthusiasts, but for the American public at large. When we talk about the millions of new gun owners created in just the past few years, Guns & Ammo is the first place those men and women go looking for information, entertainment and welcome to the firearms community."
"I have observed Joe's capabilities as an editor and shooter grow through the years and am anxious to have a person of his caliber on our staff," Poole said. "His talent and experience are sure to add to the value and authority of the Guns & Ammo brand."
"Alongside Eric Poole, the OSG team, partners and friends within the industry, I look forward to serving all gun owners by bringing the latest news and new product information to G&A's print, digital and television audiences," Kurtenbach added.
Kurtenbach joins the ranks of Guns & Ammo's military veterans as a former Psychological Operations Specialist and Cavalry Scout with more than five years of service in the U.S. Army. While active, he earned his paratrooper badge, became an expert rifleman, an armorer, UAV operator and trainer on small arms.
Additionally, Kurtenbach is working on a Master of Business Administration through Liberty University after earning a Bachelor of Science degree (double major in English and Creative Writing) from Virginia Tech. He graduated from Virginia Tech with Magna Cum Laude honors in 2008.
For more information, email gaeditor@outdoorsg.com.
About Outdoor Sportsman Group Publishing: As a premier destination for the most avid outdoors enthusiasts, Outdoor Sportsman Group's publishing division is widely recognized for its strong special-interest multichannel brands, including Guns & Ammo, Game & Fish, Petersen's Hunting, In-Fisherman and 12 other leading magazines that reach more than 28 million readers. Outdoor Sportsman Group's network of websites, including BassFan.com, Outdoorchannel.com, Sportsmanchannel.com and WFN.com, attracts more than 78 million annual unique visitors, and OSG TV produces hundreds of TV episodes of original branded hunting, sport shooting and fishing programming that airs on Outdoor Sportsman Group's broadcast entities. Visit http://outdoorsg.com for more information. #MyOutdoorTV
********
MEDIA CONTACT:
Tom Caraccioli | Outdoor Sportsman Group | Tom.Caraccioli@OutdoorSG.com