SHOT Show New Product Premiere
NSSF / OSG Partnership
NSSF and OSG are joining forces to bring the 2021 SHOT Show outside of the trade show walls. OSG will produce an unprecedented level of multimedia content across all of our diverse outlets, anchored by a week-long special airing as a three-network roadblock. This extraordinary coverage of all the significant new SHOT Show gear will be accessible to shooting and hunting enthusiasts across linear TV, digital, social, and print.
Project Childsafe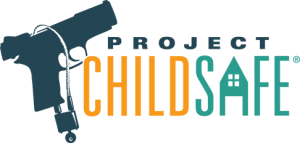 NSSF's Project Childsafe is dedicated to firearms safety and education through the distribution of safety educational materials and kits to communities across the United States. After production expense, OSG will donate 15% of proceeds from the SHOT Show New Product Showcase 2021 to Project Childsafe.
For more information on the 2021 SHOT SHOW NEW PRODUCT PREMIERE, please contact us below.