Outdoor Channel, Sportsman Channel and World Fishing Network Weekly Programming Highlights 11/20/17
November 20, 2017

DENVER (November 20, 2017) – Gobble up this week's highlights on Outdoor Channel, Sportsman Channel and World Fishing Network with a special feature of the ever-popular "Racksgiving" nightly programming on Sportsman Channel during the week of
November 20-26.
Kicking off the week on Outdoor Channel is a one-hour special: Johnny Morris' Wonders of Wildlife, Monday at 7 p.m. ET. After more than a decade of construction, Johnny Morris' Wonders of Wildlife National Museum and Aquarium holds its grand opening gala event.Celebrities and VIPs include: President George W Bush, President Jimmy Carter, Kevin Costner, Mark Wahlberg, Luke Bryan and others join Bass Pro Shops' Founder and CEO Johnny Morris to celebrate this world class conservation museum and aquarium as it opens for the first time to the public.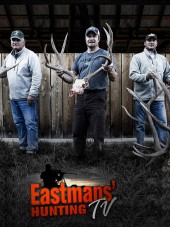 Then, a very ducky holiday episode of Duck Dynasty airs at 8 p.m. ET when the Robertson family takes over the Thanksgiving special of a local TV show "Good Morning Arklamiss." Each family member presents a special holiday segment, with Willie and Jase serving as anchormen, Si as the weatherman, Kay presents her famous Thanksgiving recipes and the rest of the family offer up their unique tips for the holidays.
After the turkey is put away Thursday, chase bugling bulls in Idaho with bowhunter Jordan Breshears on Eastmans' Hunting TV. Thick fog adds a dimension of difficulty as Breshears puts a final stalk on a nice public land bull.
Outdoor Channel Highlights for November 20-26:
It is time to give thanks (and racks) to Sportsman Channel's annual Rackgiving presented by Mossberg event – five nights and 15 hours of deer-centric programming. The excitement begins on Monday, November 20 through Wednesday, November 22 from 8–11 p.m. ET and again Friday, November 24 from 8–11 p.m ET, concluding on Saturday, November 25 from 5–8 p.m. ET. Racksgiving features top shows from MeatEater (Monday 8 p.m. ET), Realtree's Monster Bucks (Tuesdays at 8 p.m. ET) and Rival Wild (Wednesday at 8:30 p.m. ET).
Sportsman Channel Highlights for November 20-26:
Racksgiving presented by Mossberg – beginning on Monday, November 20 at 8 p.m. ET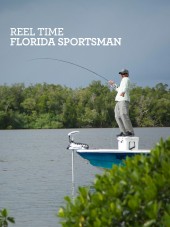 World Fishing Network continues showcasing monster catches with big names. Tune in Tuesday night for iFishigan featuring Michigan Governor Rick Snyder. Host Kevin VanDam and the Governor head out for smallmouth bass in the Traverse City Region. Then, let the turkey settle on Thursday and tune in for Reel Time Florida Sportsman at 8 p.m. ET followed by Florida Sportsman's Best Boat at 8:30 p.m. ET where the Sundance DX22 HPX, Contender 25T and Sea Lion 3410CC are featured.
World Fishing Network Highlights for November 20-26:
About Outdoor Channel: Outdoor Channel has been taking viewers across America and around the world on unparalleled adventures since 1993. Dedicated to the outdoor lifestyle and conservation, the independent cable network is a division of Outdoor Sportsman Group and provides a complete spectrum of riveting hunting, fishing, shooting and adventure entertainment. Outdoor Channel is the largest outdoor TV footprint in the country and is available in more than 50 countries internationally. Outdoor Channel can be viewed in HD and is accessible by broadband and mobile platforms. For program times and other information, visit www.outdoorchannel.com. Follow us on Twitter, Instagram, Facebook and YouTube. #WhatGetsYouOutdoors #MyOutdoorTV
About Sportsman Channel: Launched in 2003, Sportsman Channel/Sportsman HD is a television and digital media company fully devoted to honoring a lifestyle that is celebrated by millions of Americans. A division of Outdoor Sportsman Group, Sportsman Channel delivers entertaining and informative programming that showcases outdoor adventure, hunting and fishing, and illustrates it through unique and authentic storytelling. Sportsman Channel embraces the attitude of "Red, Wild & Blue America" – where the American Spirit and Great Outdoors are celebrated in equal measure. Stay connected to Sportsman Channel online at thesportsmanchannel.com, Facebook, Twitter and YouTube. #MyOutdoorTV
About World Fishing Network: World Fishing Network is North America's only television network, online and mobile platform dedicated exclusively to fishing and outdoor enthusiasts with programming that covers instruction, tips, tournaments, travel, food, boating, outdoor lifestyle and more. Available to cable, satellite and telco subscribers throughout the United States, Canada and the Caribbean, our lineup includes a selection of the best North American and international series and the most diverse species coverage of any TV channel hosted by some of the top anglers from North America and across the globe. For more information, please visit WorldFishingNetwork.com and follow us at Facebook and Twitter. #MyOutdoorTV
********
MEDIA CONTACT:
Tom Caraccioli | Outdoor Sportsman Group | 212.852.6646 | Tom.Caraccioli@OutdoorSG.com