Outdoor Channel, Sportsman Channel and World Fishing Network Weekly Programming Highlights 7/13/17
July 13, 2017


Dramatic Tree Stand Accidents on Outdoor Channel's "Survival Science";
Wyoming Bighorn Hunts on Sportsman Channel's "Sheep Shape" and Swim Jig
Hungry Largemouth Bass on World Fishing Network's "Timmy Horton Outdoors"
DENVER (July 13, 2017) – Outdoor Channel, Sportsman Channel and World Fishing Network hope to entertain and educate outdoor enthusiasts with exciting and original programming during the week of July 17– 23.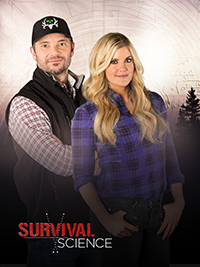 Monday evenings on Outdoor Channel begin with four consecutive episodes of Duck Dynasty. Competition is the name of the game this week when Willie's old rival, Phillip McMillan, challenges him to a game of dodgeball; the ladies take a self-defense class and use John Luke as a punching bag; and Willie helps Jep prepare River for a competitive wrestling league by introducing him to his friend and wrestling legend, Kurt Angle. Next, reasons why tree stand accidents happen and how to prevent them are tested in a "not-to-be- missed" episode of Suvival Science. Dynamic experiments send hosts Nick Mundt and Laura Schara, a stunt team, and special crash test dummies plummeting to the ground.
Later in the week, on Craig Morgan: All Access Outdoors, Craig invites Cincinnati Bengals tight end  Tyler Eifert to his home state for a Tenessee turkey hunt. Then, on Nick's Wild Ride, Nick Hoffman is  joined by Kansas Governor Sam Brownback to hunt pheasants in Oakley, Kansas – the place where Buffalo Bill got his name. He eats hamburgers at a legendary local drive-in and learns more about what makes this tiny town tick. The week ends with Will Penny on Friday Night at the Movies – aging cowboy Will Penny gets a line camp job on a large cattle spread and finds his isolated cabin is already occupied by a woman and her young son.
Outdoor Channel Highlights for July 17– 23: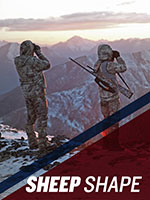 Monday Night Hunts presented by MidwayUSA jumps into the week in Argentina on Sportsman Channel's Into High Country With Jason Matzinger. Jason joins his girlfriend Cassandra Chwialkowski, as she spots a mature Axis Buck with her bow for the shot she's been waiting her entire life to take. Then, Patrick Scrogin takes a tour of the Gunwerks facility and dials in his rifle for 1,000 yards to prepare for his Wyoming Bighorn hunt on Sheep Shape. Finally, on Lock & Load Thursdays, Inland Mfg, a major manufacturer of M1s during WW II, walks viewers through the process of how it has duplicated the Paratrooper model on Guns & Ammo presented by Brownells.
Sportsman Channel Highlights for July 17– 23: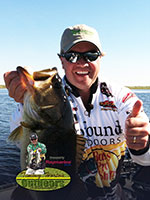 Bass Mondays reel in viewers on World Fishing Network when Timmy finds a lake in middle eastern Minnesota that is full of shallow docks holding Swim Jig hungry Largemouth Bass on Timmy Horton Outdoors. Then, Fish attends the Berkley Big Bass Event at Lake Fork, Texas on Skeeter Bass Champs with Fish Fishburne. Next, Peter Miller – professional angler and three-time World Sailfish Champion – guest hosts a unique fishing adventure in the Sunshine State on Bass 2 Billfish followed by inshore and offshore adventures from the beautiful Sunshine State on Florida Adventure Quest. Finally, world class red drum fishing on North Carolina's Neuse River with FishIBX Charters takes place on Big Water Adventures.
World Fishing Network Highlights
Bass Mondays
Gone Fishin'
About Outdoor Channel: Outdoor Channel has been taking viewers across America and around the world on unparalleled adventures since 1993. Dedicated to the outdoor lifestyle and conservation, the independent cable network is a division of Outdoor Sportsman Group and provides a complete spectrum of riveting hunting, fishing, shooting and adventure entertainment. Outdoor Channel is the largest outdoor TV footprint in the country and is available in more than 50 countries internationally. Outdoor Channel can be viewed in HD and is accessible by broadband and mobile platforms. For program times and other information, visit www.outdoorchannel.com. Follow us on Twitter, Instagram, Facebook and YouTube. #WhatGetsYouOutdoors.#MyOutdoorTV
About Sportsman Channel: Launched in 2003, Sportsman Channel/Sportsman HD is a television and digital media company fully devoted to honoring a lifestyle that is celebrated by millions of Americans. A division of Outdoor Sportsman Group, Sportsman Channel delivers entertaining and informative programming that showcases outdoor adventure, hunting and fishing, and illustrates it through unique and authentic storytelling. Sportsman Channel embraces the attitude of "Red, Wild & Blue America" – where the American Spirit and Great Outdoors are celebrated in equal measure. Stay connected to Sportsman Channel online at thesportsmanchannel.com, Facebook, Twitter and YouTube. #MyOutdoorTV
About World Fishing Network: World Fishing Network is North America's only television network, online and mobile platform dedicated exclusively to fishing and outdoor enthusiasts with programming that covers instruction, tips, tournaments, travel, food, boating, outdoor lifestyle and more. Available to cable, satellite and telco subscribers throughout the United States, Canada and the Caribbean, our lineup includes a selection of the best North American and international series and the most diverse species coverage of any TV channel hosted by some of the top anglers from North America and across the globe. For more information, please visit WorldFishingNetwork.com and follow us at Facebook and Twitter. #MyOutdoorTV
********
MEDIA CONTACTS:
Erin Erickson | Outdoor Sportsman Group | 303.615.8838 | Erin.Erickson@OutdoorSG.com
Tom Caraccioli | Outdoor Sportsman Group | 212.852.6646 | Tom.Caraccioli@OutdoorSG.com