Outdoor Channel, Sportsman Channel and World Fishing Network Weekly Programming Highlights 7/20/17
July 20, 2017


Conservation and Wild Game Cooking on Outdoor Channel's "Nick's Wild Ride";
Hunting with Comedians on Sportsman Channel's "MeatEater" and
Adventures in the Sunshine State on World Fishing Network's "Bass 2 Billfish"
DENVER (July 20, 2017) – During the week of July 24–30, outdoor enthusiasts and adventure seekers will experiment with lightning on Outdoor Channel, hang out with  comedians Joe Rogan and Bryan Callen on Sportsman Channel and battle largemouth bass on World Fishing Network.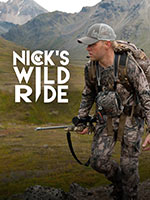 Duck Dynasty continues to entertain Outdoor Channel viewers beginning with three episodes Monday evening. While John Luke and Mary Kate prepare for their first year of college at Liberty University, the Duck Commander team surprises two wounded veterans with a special trip to Monroe so they can be part of the show. Offering their support, the Robertson family stages a "color run" to bring awareness to wounded soldiers. Then, on Survival Science, hosts Laura Schara and Nick Mundt travel to a state-of-the-art Direct Effects Lightning Test Lab.  With some "explosive" experiments, they determine the power of lightning and how it behaves, while finding out how hunters and fishermen can best protect themselves.
Later in the week, on Craig Morgan: All Access Outdoors, Craig heads to Wyoming to chase late October elk, while his wife, Karen, has an opportunity to take her first ever bull. Then, on Nick's Wild Ride, Nick Hoffman travels to Namibia, Africa, to fulfill a lifelong dream of experiencing Africa. Professional hunter, Jamy Traut, guides Nick as he explores the history of Namibia, learns about conservation issues and gets a wild game cooking lesson from a master. The week ends with The Kentuckian on Friday Night at the Movies – A Kentucky widower bound for 1820's Texas with his young son is thwarted in his efforts by a corrupt constable and a beautiful indentured servant.
Outdoor Channel Highlights for July 24–30: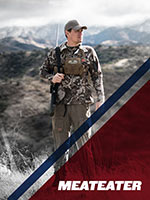 Sportsman Channel's Monday Night Hunts presented by MidwayUSA begins in Alaska with comedians Joe Rogan and Bryan Callen as they join the host of MeatEater, Steve Rinella, for a blacktail hunt on the Prince of Wales Island. Then, Jason Matzinger pursues his lifelong dream of traveling to Argentina with friends to bowhunt free range, mature Red Stag Bulls on Into High Country with Jason Matzinger. Next, Chad Hall heads to the Arctic to begin a new hunt in search of a mature Muskox on Sheep Shape. Finally, on Lock & Load Thursdays, suppressors are in the spotlight as Blackhawk explains how they developed an entirely new line on Guns & Ammo presented by Brownells.
Sportsman Channel Highlights for July 24–30: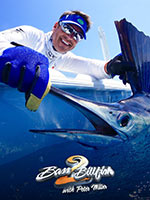 This week, Bass Mondays hooks viewers with big catches and competition on World Fishing Network. First, Timmy battles largemouth bass in southwestern Texas on Timmy Horton Outdoors. Then, six anglers compete on Center Hill Lake, where only one will earn advancement into the 2016 Summit Cup on Major League Fishing. Next, Peter Miller – professional angler and three-time World Sailfish Champion – guest hosts a unique fishing adventure in the Sunshine State on Bass 2 Billfish followed by inshore and offshore adventures from the most spectacular fishing destinations in Florida on Florida Adventure Quest. Finally, red snapper fishing with Bamm Bamm Charters of Port Mansfield, Texas, ends the evening on BigWater Adventures.
World Fishing Network Highlights for July 24–30:
Bass Mondays
Gone Fishin'
About Outdoor Channel: Outdoor Channel has been taking viewers across America and around the world on unparalleled adventures since 1993. Dedicated to the outdoor lifestyle and conservation, the independent cable network is a division of Outdoor Sportsman Group and provides a complete spectrum of riveting hunting, fishing, shooting and adventure entertainment. Outdoor Channel is the largest outdoor TV footprint in the country and is available in more than 50 countries internationally. Outdoor Channel can be viewed in HD and is accessible by broadband and mobile platforms. For program times and other information, visit www.outdoorchannel.com. Follow us on Twitter, Instagram, Facebook and YouTube. #WhatGetsYouOutdoors #MyOutdoorTV
About Sportsman Channel: Launched in 2003, Sportsman Channel/Sportsman HD is a television and digital media company fully devoted to honoring a lifestyle that is celebrated by millions of Americans. A division of Outdoor Sportsman Group, Sportsman Channel delivers entertaining and informative programming that showcases outdoor adventure, hunting and fishing, and illustrates it through unique and authentic storytelling. Sportsman Channel embraces the attitude of "Red, Wild & Blue America" – where the American Spirit and Great Outdoors are celebrated in equal measure. Stay connected to Sportsman Channel online at thesportsmanchannel.com, Facebook, Twitter and YouTube. #MyOutdoorTV
About World Fishing Network: World Fishing Network is North America's only television network, online and mobile platform dedicated exclusively to fishing and outdoor enthusiasts with programming that covers instruction, tips, tournaments, travel, food, boating, outdoor lifestyle and more. Available to cable, satellite and telco subscribers throughout the United States, Canada and the Caribbean, our lineup includes a selection of the best North American and international series and the most diverse species coverage of any TV channel hosted by some of the top anglers from North America and across the globe. For more information, please visit WorldFishingNetwork.com and follow us at Facebook and Twitter. #MyOutdoorTV
********
MEDIA CONTACTS:
Erin Erickson | Outdoor Sportsman Group | 303.615.8838 | Erin.Erickson@OutdoorSG.com
Tom Caraccioli | Outdoor Sportsman Group | 212.852.6646 | Tom.Caraccioli@OutdoorSG.com