Outdoor Channel, Sportsman Channel and World Fishing Network Weekly Programming Highlights 8/10/17
August 10, 2017


Canadian Snow Geese on Outdoor Channel's "Nick's Wild Ride";
New Gear Introductions on Sportsman Channel's "Guns & Gear"
and Cobia and Amberjack in South Carolina on World Fishing Network's
"BigWater Adventures"
DENVER (August 10, 2017) – Viewers will revel in day-to-day Robertson shenanigans on Outdoor Channel, learn about all new firearms, ammo, optics and accessories on Sportsman Channel and continue to reel in big ones with the pros on World Fishing Network during the week of August 14–20.
Back-to-back-to-back-to-back episodes of Duck Dynasty start Monday evening out with the Robertson family on Outdoor Channel.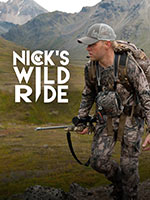 This week includes a bingo tournament, local college tours, rodeo fantasy camp and a vegetarian diet and exercise program. Then, Laura Schara and Nick Mundt rig up dramatic, high-speed ATV tests to see how accidents happen and what you can do to protect yourself on an exciting episode of Survival Science.
Next, Craig Morgan flies to Kansas to hunt and sing some tunes for the World Turkey Hunting Championships on Craig Morgan: All Access Outdoors. After that, on Nick's Wild Ride, Nick Hoffman heads to Saskatchewan in Western Canada, where he hunts snow geese at the end of the season and is surprised to find the birds aren't acting like normal. Friday Night at the Movies closes out the evening with All The Pretty Horses, directed by Billy Bob Thornton. Texas cowboys head to Mexico in search of work, but find themselves in trouble with the law after one of them falls in love with a rancher's daughter.
Outdoor Channel Highlights for August 14–20: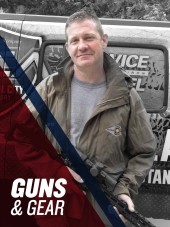 Sportsman Channel's Monday Night Hunts presented by MidwayUSA begins with Into High Country With Jason Matzinger. Jason joins his good friend, Lance Groff, on a bowhunt for bull elk in their home state of Montana. After 20 years, Lance finally connects on the bull he's dreamed about for years. Then, on the third season of Sheep Shape, Chad Hall and Rick Carone* arrive in British Columbia in pursuit of stone sheep and moose. Next up, on Lock & Load Thursdays, Guns & Gear introduces Caracal's Enhanced F polymer pistol, Springfield Armory's 1911 RO line, Ruger's 10/22 TD integrally-suppressed barrel, more Shields from Smith & Wesson, and new Barnes Bullets VOR-TX and Precision Match ammo. Then, two new segments highlight this season of Guns & Ammo presented by Brownells: "Starting From Scratch" highlights the research and development process for bringing new firearms, ammo, optics and accessories to market. "Suppressors 101" covers everything from A-to-Z on this red-hot category.
Sportsman Channel Highlights for August 14–20:
*Editor's note: Rick Carbone lost his battle with pancreatic cancer and passed away on June 29, 2017.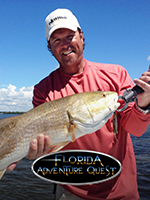 Bass Mondays on World Fishing Network starts the week with Timmy Horton Outdoors when Timmy has a fun day top-water fishing with an old favorite, the buzz bait. Then, on Major League Fishing, 10 anglers compete to advance in the General Tire Summit Cup from La Crosse, Wisconsin, where only four will survive. Thursday evening brings explorations from the some of the most pristine fishing destinations in the Sunshine State on Florida Adventure Quest before cobia fishing and amazing swarms of amberjacks on top water fishing takes place in South Carolina on BigWater Adventures.
World Fishing Network Highlights for August 14–20:
Bass Mondays
Gone Fishin'
About Outdoor Channel: Outdoor Channel has been taking viewers across America and around the world on unparalleled adventures since 1993. Dedicated to the outdoor lifestyle and conservation, the independent cable network is a division of Outdoor Sportsman Group and provides a complete spectrum of riveting hunting, fishing, shooting and adventure entertainment. Outdoor Channel is the largest outdoor TV footprint in the country and is available in more than 50 countries internationally. Outdoor Channel can be viewed in HD and is accessible by broadband and mobile platforms. For program times and other information, visit www.outdoorchannel.com. Follow us on Twitter, Instagram, Facebook and YouTube. #WhatGetsYouOutdoors. #MyOutdoorTV
About Sportsman Channel: Launched in 2003, Sportsman Channel/Sportsman HD is a television and digital media company fully devoted to honoring a lifestyle that is celebrated by millions of Americans. A division of Outdoor Sportsman Group, Sportsman Channel delivers entertaining and informative programming that showcases outdoor adventure, hunting and fishing, and illustrates it through unique and authentic storytelling. Sportsman Channel embraces the attitude of "Red, Wild & Blue America" – where the American Spirit and Great Outdoors are celebrated in equal measure. Stay connected to Sportsman Channel online at thesportsmanchannel.com, Facebook, Twitter and YouTube. #MyOutdoorTV
About World Fishing Network: World Fishing Network is North America's only television network, online and mobile platform dedicated exclusively to fishing and outdoor enthusiasts with programming that covers instruction, tips, tournaments, travel, food, boating, outdoor lifestyle and more. Available to cable, satellite and telco subscribers throughout the United States, Canada and the Caribbean, our lineup includes a selection of the best North American and international series and the most diverse species coverage of any TV channel hosted by some of the top anglers from North America and across the globe. For more information, please visit WorldFishingNetwork.com and follow us at Facebook and Twitter. #MyOutdoorTV
********
MEDIA CONTACTS:
Erin Erickson | Outdoor Sportsman Group | 303.615.8838 | Erin.Erickson@OutdoorSG.com
Tom Caraccioli | Outdoor Sportsman Group | 212.852.6646 | Tom.Caraccioli@OutdoorSG.com