Outdoor Channel, Sportsman Channel and World Fishing Network Weekly Programming Highlights 8/17/17
August 17, 2017


Robertson Family Fun Continues on Outdoor Channel's "Duck Dynasty";
Battling Weather in British Columbia on Sportsman Channel's "Sheep Shape"
and Adventures in the Birthplace of "Timmy Horton Outdoors"
on World Fishing Network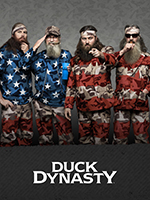 DENVER (August 17, 2017) – As the solar eclipse passes through the heart of the United States, programming shines bright for Outdoor Channel, Sportsman Channel and World Fishing Network during the week of August 21–27.
Duck Dynasty continues to entertain viewers on Outdoor Channel Monday evening with four consecutive episodes that include a business trip to Arkansas, a strict "no-tech week" for the children instituted by Willie, an intense cornbread cook-off, and Willie and Korie's 25th wedding anniversary celebration. Then, on Survival Science, hosts Laura Schara and Nick Mundt dive into the science behind the marksmanship and long range shooting expertise that military snipers train for, in addition to analyzing a variety of military skills from detection, stalking, camouflage, infiltration, special reconnaissance and target acquisition.
Next, Craig Morgan is no stranger to Texas, but there is one species he has never had an opportunity to hunt – aoudad sheep.  It doesn't take Craig long to find himself on a big hillside with an aoudad in his crosshairs this week on Craig Morgan: All Access Outdoors. Next, on Nick's Wild Ride, Nick Hoffman travels to the South Island of New Zealand in search of culture, big red stag and backcountry tahr. He learns from the locals what makes New Zealand unlike anywhere else in the world. Friday Night at the Movies closes out the evening with McLintock!, starring John Wayne as Rancher George Washington 'G.W.' McLintock, who uses his influence in the territory to keep the peace between farmers, ranchers, land-grabbers, Indians and corrupt officials.
Outdoor Channel Highlights for August 21–27: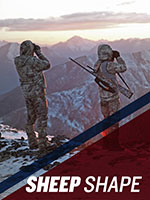 Monday Night Hunts presented by MidwayUSA on Sportsman Channel begins with Into High Country With Jason Matzinger as Jason spends several days in his home state of Montana hunting pronghorn antelope with a rifle, until he finally picks up the Browning and looks for an exceptional pronghorn buck. Then, on Sheep Shape, Chad Hall and Rick Carone* are hard at it in British Columbia in search of stone sheep and bull moose. While weather tries to shut them down, they keep pushing. This week's episode of Guns & Gear on Lock & Load Thursdays is full of fresh introductions, including the new Smith & Wesson M&P15 rifles, Colt Ammo from DoubleTap, SIG's P320 air pistol, the full-featured 10 and 10S from Stag Arms, the Calvin Elite 2-Stage Rem 700 trigger from Timney and concealed carry options from Springfield Armory. Then, Guns & Ammo presented by Brownells shows how Blackhawk is accessorizing the AR. Finally, on GunVenture, Ryan Gresham heads to the Gulf Coast to go on a "Monster Hunt": shark fishing during the day and hog hunting at night.
Sportsman Channel Highlights for August 21–27:
*Editor's note: Rick Carbone lost his battle with pancreatic cancer and passed away on June 29, 2017.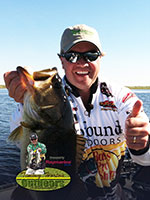 Bass Mondays on World Fishing Network begins in Lake Eufaula, the birthplace of Timmy Horton Outdoors. Timmy has a fun day "deep cranking" the ledges on the lake in Alabama. Then, on Major League Fishing, 10 anglers compete against one another for four spots to advance in the General Tire Summit Cup from La Crosse, Wisconsin. On Thursday evening, explorations in the Sunshine State take place on Florida Adventure Quest, followed by Bruce Brothers Charters of Prince Edward Island and their generations of giant bluefin tuna experience on BigWater Adventures.
World Fishing Network Highlights for August 21–27:
Bass Mondays
Gone Fishin'
About Outdoor Channel: Outdoor Channel has been taking viewers across America and around the world on unparalleled adventures since 1993. Dedicated to the outdoor lifestyle and conservation, the independent cable network is a division of Outdoor Sportsman Group and provides a complete spectrum of riveting hunting, fishing, shooting and adventure entertainment. Outdoor Channel is the largest outdoor TV footprint in the country and is available in more than 50 countries internationally. Outdoor Channel can be viewed in HD and is accessible by broadband and mobile platforms. For program times and other information, visit www.outdoorchannel.com. Follow us on Twitter, Instagram, Facebook and YouTube. #WhatGetsYouOutdoors. #MyOutdoorTV
About Sportsman Channel: Launched in 2003, Sportsman Channel/Sportsman HD is a television and digital media company fully devoted to honoring a lifestyle that is celebrated by millions of Americans. A division of Outdoor Sportsman Group, Sportsman Channel delivers entertaining and informative programming that showcases outdoor adventure, hunting and fishing, and illustrates it through unique and authentic storytelling. Sportsman Channel embraces the attitude of "Red, Wild & Blue America" – where the American Spirit and Great Outdoors are celebrated in equal measure. Stay connected to Sportsman Channel online at thesportsmanchannel.com, Facebook, Twitter and YouTube. #MyOutdoorTV
About World Fishing Network: World Fishing Network is North America's only television network, online and mobile platform dedicated exclusively to fishing and outdoor enthusiasts with programming that covers instruction, tips, tournaments, travel, food, boating, outdoor lifestyle and more. Available to cable, satellite and telco subscribers throughout the United States, Canada and the Caribbean, our lineup includes a selection of the best North American and international series and the most diverse species coverage of any TV channel hosted by some of the top anglers from North America and across the globe. For more information, please visit WorldFishingNetwork.com and follow us at Facebook and Twitter. #MyOutdoorTV
********
MEDIA CONTACTS:
Erin Erickson | Outdoor Sportsman Group | 303.615.8838 | Erin.Erickson@OutdoorSG.com
Tom Caraccioli | Outdoor Sportsman Group | 212.852.6646 | Tom.Caraccioli@OutdoorSG.com