Outdoor Channel, Sportsman Channel and World Fishing Network Weekly Programming Highlights 9/21/17
September 21, 2017


Season Premiere of "Dropped" on Outdoor Channel;
Homestate Hunting on Sportsman Channel's "Into High Country With Jason Matzinger"
and Nonstop Fishing Action in Florida on World Fishing Network's "Bass 2 Billfish"
DENVER (September 21, 2017) – Outdoor Channel, Sportsman Channel and World Fishing Network viewers will experience jaw dropping destinations and reel-gripping adventures during the week of September 25–October 1.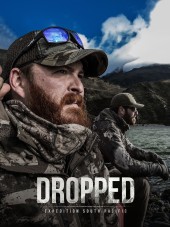 Duck Dynasty leads Monday evening on Outdoor Channel when Kay fulfills her lifelong dream of owning a petting zoo, Uncle Si is honored by the veteran's association and given his own exhibit at a local military museum, Jase and the guys discover they have a knack for removing pests from properties, and Uncle Si creates a bucket list and asks the guys to help him fulfill his dreams after a brush with death. Then, on the season premiere of Dropped: Expedition South Pacific, brothers Chris and Casey Keefer are dropped in the wilderness of New Zealand with virtually nothing. They must quickly adapt to their new environment or face life-threatening consequences.
Next, Nick Hoffman takes his very first trip to Alaska to hunt backcountry caribou on Nick's Wild Ride. He digs into the history and soul of the Alaskan outdoorsmen/women and Native people, but not before he experiences a hidden gourmet food spot and shops for artifacts in Anchorage. Friday Night at the Movies brings the week to a close with Geronimo: An American Legend – the story of the Apache Chief and his armed resistance to the U.S. Government's subjugation of his people.
Outdoor Channel Highlights for September 25–October 1: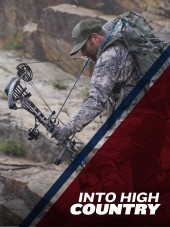 Monday Night Hunts Presented by MidwayUSA kicks off the week on Sportsman Channel with Into High Country With Jason Matzinger as Jason hunts the rugged mountains in his home state of Montana in pursuit of black bear. Then, Sheep Shape looks back at the amazing life of Rick Carone*, a man who inspired so many. Rick fought pancreatic cancer for four-and-a-half statistic-defying years. Next, on Lock & Load Thursdays Guns & Gear, we hit the field with Sig Sauer optics, including the ROMEO6, the Thompson Center Compass rifle, and Barnes Bullets' VOR-TX LR ammo for long range. Plus, the Calvin Elite AR trigger from Timney Triggers, and the Walther Creed pistol. Finally, Crimson Trace talks prototyping, 3D modeling and more with its LaserGuard Pro on Guns & Ammo Presented by Brownells.
*Editor's note: Rick Carone lost his battle with pancreatic cancer and passed away on June 29, 2017.
Sportsman Channel Highlights for September 25 – October 1: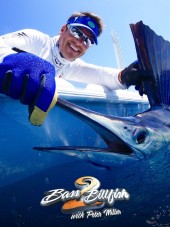 Bass Mondays kicks off the week with Timmy Horton Outdoors on World Fishing Network as Timmy teaches the different characteristics and habitats of all three subspecies of the bass trifecta in order to better target each one. Next, six anglers compete in Ohio on Mosquito Lake, but only one will earn advancement into the 2016 Challenge Cup on Major League Fishing. Then, on Bass 2 Billfish, host Peter Miller takes the winners of the Visit Florida Sunny FM Radio Promotion fishing off the coast of south Florida. With the help of the Get Lit Fishing Team, the group experiences nonstop fishing action; catching sailfish, blackfin tuna, amberjack and dolphin. Afterwards, they enjoy a sunset and eat fresh fish at Monty's in Miami Beach.
World Fishing Network Highlights for September 25–October 1:
Bass Mondays
Gone Fishin'
About Outdoor Channel: Outdoor Channel has been taking viewers across America and around the world on unparalleled adventures since 1993. Dedicated to the outdoor lifestyle and conservation, the independent cable network is a division of Outdoor Sportsman Group and provides a complete spectrum of riveting hunting, fishing, shooting and adventure entertainment. Outdoor Channel is the largest outdoor TV footprint in the country and is available in more than 50 countries internationally. Outdoor Channel can be viewed in HD and is accessible by broadband and mobile platforms. For program times and other information, visit www.outdoorchannel.com. Follow us on Twitter, Instagram, Facebook and YouTube. #WhatGetsYouOutdoors #MyOutdoorTV
About Sportsman Channel: Launched in 2003, Sportsman Channel/Sportsman HD is a television and digital media company fully devoted to honoring a lifestyle that is celebrated by millions of Americans. A division of Outdoor Sportsman Group, Sportsman Channel delivers entertaining and informative programming that showcases outdoor adventure, hunting and fishing, and illustrates it through unique and authentic storytelling. Sportsman Channel embraces the attitude of "Red, Wild & Blue America" – where the American Spirit and Great Outdoors are celebrated in equal measure. Stay connected to Sportsman Channel online at thesportsmanchannel.com, Facebook, Twitter and YouTube. #MyOutdoorTV
About World Fishing Network: World Fishing Network is North America's only television network, online and mobile platform dedicated exclusively to fishing and outdoor enthusiasts with programming that covers instruction, tips, tournaments, travel, food, boating, outdoor lifestyle and more. Available to cable, satellite and telco subscribers throughout the United States, Canada and the Caribbean, our lineup includes a selection of the best North American and international series and the most diverse species coverage of any TV channel hosted by some of the top anglers from North America and across the globe. For more information, please visit WorldFishingNetwork.com and follow us at Facebook and Twitter. #MyOutdoorTV
********
MEDIA CONTACTS:
Erin Erickson | Outdoor Sportsman Group | 303.615.8838 | Erin.Erickson@OutdoorSG.com
Tom Caraccioli | Outdoor Sportsman Group | 212.852.6646 | Tom.Caraccioli@OutdoorSG.com