Outdoor Channel, Sportsman Channel and World Fishing Network Weekly Programming Highlights 9/28/17
September 28, 2017


Fiercely Cold Temperatures and Rough Rapids on Outdoor Channel's "Dropped";
Texas Hunting on Sportsman Channel's "Sheep Shape" and Bass Beatdowns on
World Fishing Network's "Zona's Awesome Fishing Show"
DENVER (September 28, 2017) – The week of October 2–8 brings outdoorsmen and women fall programming at its finest on Outdoor Channel, Sportsman Channel and World Fishing Network.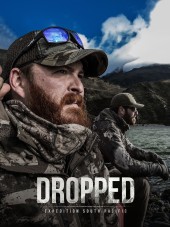 Three episodes of Duck Dynasty begin the week on Outdoor Channel when Duck Commander sponsors a NASCAR race, guests from all over the world celebrate the wedding of John Luke Robertson and his fiancé Mary Kate, and Jep buys a drone to capture a "bird's eye" view of a duck blind in order to settle a bet. Then, the adrenaline has worn off and the jet lag has set in for brothers Chris and Casey Keefer on Dropped: Expedition South Pacific. This week, their safety is threatened when they try to navigate rough waterways, frigid temperatures and unpredictable whitewater rapids.
Next, on Nick's Wild Ride, Nick Hoffman travels to the 50th state to hunt high country sheep and explore the Hawaiian culture. He experiences a world-famous Kona Coffee plantation and gets lessons in traditional Hawaiian BBQ after taking a wild pig. Friday Night at the Movies ends the week with the 1961 film The Comancheros – Texas Ranger Jake Cutter (John Wayne) arrests gambler Paul Regret (Stuart Whitman), but soon finds himself teamed with his prisoner in efforts to defeat thieves known as Comancheros.
Outdoor Channel Highlights for October 2– 8: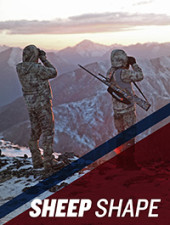 Into High Country With Jason Matzinger kicks off the week on Sportsman Channel's Monday Night Hunts presented by MidwayUSA when Jason joins his girlfriend Cassandra in Central Montana for her very first mule deer hunt. Then, on Sheep Shape, Chad Hall heads to Texas to begin a new hunt in search of a mature Aoudad sheep. Lock & Load Thursdays is up next with Guns & Gear, where we take a look at Colt's Gold Cup Trophy pistol, the new Ruger LCPII, Trigger's two-stage Ruger Precision rifle trigger and more. Finally, Springfield's new XDE pistol highlights this week's At The Range report, and Crossbreed cuts through the confusion (and leather) of the development of a holster in this week's Starting From Scratch report on Guns & Ammo presented by Brownells.
Sportsman Channel Highlights for October 2– 8: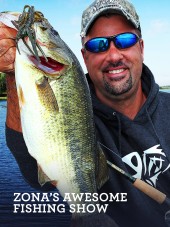 Timmy Horton Outdoors lures in viewers on Bass Mondays World Fishing Network as Timmy discusses his recent win on Okeechobee, detailing his practice regimen and how everything came into play giving him his huge comeback win. Next, six anglers compete on Milton Lake in Ohio, but only one will advance into Major League Fishing's 2016 Challenge Cup. Then, on Zona's Awesome Fishing Show, Kevin VanDam has joined before for many memorable smallmouth beatdowns, but this time, it's hand-to-hand combat with the brown beasts. Finally, the week closes with Queen Charlotte Islands Cartwright Sound Trophy Chinook Techniques on Westcoast Sporting Journal.
World Fishing Network Highlights for October 2–8:
About Outdoor Channel: Outdoor Channel has been taking viewers across America and around the world on unparalleled adventures since 1993. Dedicated to the outdoor lifestyle and conservation, the independent cable network is a division of Outdoor Sportsman Group and provides a complete spectrum of riveting hunting, fishing, shooting and adventure entertainment. Outdoor Channel is the largest outdoor TV footprint in the country and is available in more than 50 countries internationally. Outdoor Channel can be viewed in HD and is accessible by broadband and mobile platforms. For program times and other information, visit www.outdoorchannel.com. Follow us on Twitter, Instagram, Facebook and YouTube. #WhatGetsYouOutdoors #MyOutdoorTV
About Sportsman Channel: Launched in 2003, Sportsman Channel/Sportsman HD is a television and digital media company fully devoted to honoring a lifestyle that is celebrated by millions of Americans. A division of Outdoor Sportsman Group, Sportsman Channel delivers entertaining and informative programming that showcases outdoor adventure, hunting and fishing, and illustrates it through unique and authentic storytelling. Sportsman Channel embraces the attitude of "Red, Wild & Blue America" – where the American Spirit and Great Outdoors are celebrated in equal measure. Stay connected to Sportsman Channel online at thesportsmanchannel.com, Facebook, Twitter and YouTube. #MyOutdoorTV
About World Fishing Network: World Fishing Network is North America's only television network, online and mobile platform dedicated exclusively to fishing and outdoor enthusiasts with programming that covers instruction, tips, tournaments, travel, food, boating, outdoor lifestyle and more. Available to cable, satellite and telco subscribers throughout the United States, Canada and the Caribbean, our lineup includes a selection of the best North American and international series and the most diverse species coverage of any TV channel hosted by some of the top anglers from North America and across the globe. For more information, please visit WorldFishingNetwork.com and follow us at Facebook and Twitter. #MyOutdoorTV
********
MEDIA CONTACTS:
Erin Erickson | Outdoor Sportsman Group | 303.615.8838 | Erin.Erickson@OutdoorSG.com
Tom Caraccioli | Outdoor Sportsman Group | 212.852.6646 | Tom.Caraccioli@OutdoorSG.com