Outdoor Channel Weekly Programming Highlights
March 9, 2017
Arkansas Adventures on "Commander Life"; Brotherly Competition on "Duck Dynasty"; Opening Day in Michigan on "Wardens presented by Streamlight";  Rescuing Chimpanzees on "Carter's W.A.R." and Dying with Dignity on "Friday Night at the Movies"
DENVER (March 9, 2017) – Outdoor Channel viewers will get into all the action during the week of March 13–19 as the Fin Commander boys crash their friend's vacation on Commander Life; Willie Robertson challenges his brother, Jase, to be CEO for a day on Duck Dynasty; Michigan Conservation Officers spread the word of Chronic Wasting Disease during opening day on Wardens presented by Streamlight; Ivan Carter is on a mission to rescue baby chimpanzees that have been captured to sell on the black market on Carter's W.A.R. and classic western film, The Shootist, closes out the week.
Commander Life starts the week on Outdoor Channel with the Fin Commander boys heading to Arkansas to crash Duck Commander employees Jay and Anna Stone's anniversary getaway. Next up are four episodes of Duck Dynasty. First, the Robertson vs. Robertson competition is sparked between brothers when a bet is made that Jase can't handle being CEO for one day. Secondly, when Willie starts thinking about changing the Duck Commander logo, Jase and the guys try to show him they can do the job as well as any professional design firm. In the night's third episode, to prove once-and-for-all who rules the river and the boardroom, Willie and Jase revive their childhood rivalry and go head-to-head in a fishing competition. Finally, when Willie brings his daughter, Sadie, to the warehouse as part of a job-shadowing class project, Jase gets her interested in a cow-shaped duck blind. Wardens presented by Streamlight closes out Monday night as the Michigan Conservation Officers patrol Opening Day to spread the word of Chronic Wasting Disease and make sure no deer come in from infected states.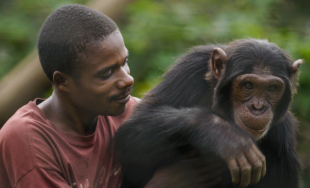 Friday night on Carter's W.A.R., Ivan Carter investigates the illegal trade of bush meat in Kinshasa when he stumbles upon three captive baby chimpanzees being sold on the black market. A dramatic rescue is planned to safely deliver the chimps to a place dedicated to providing a better future for all primates in Africa. Then, Friday Night at the Movies ends the week with The Shootist, a dying gunfighter spends his last days looking for a way to die with minimum pain and maximum dignity.
Highlights for March 13–19:
 About Outdoor Channel: Outdoor Channel has been taking viewers across America and around the world on unparalleled adventures since 1993. Dedicated to the outdoor lifestyle and conservation, the independent cable network is a division of Outdoor Sportsman Group and provides a complete spectrum of riveting hunting, fishing, shooting and adventure entertainment. Outdoor Channel is the largest outdoor TV footprint in the country and is available in more than 50 countries internationally. Outdoor Channel can be viewed in HD and is accessible by broadband and mobile platforms. For program times and other information, visit www.outdoorchannel.com. Follow us on Twitter, Instagram, Facebook and YouTube. #WhatGetsYouOutdoors. #AdventureToGo
********
MEDIA CONTACT:
Allison Kmec | Outdoor Sportsman Group | 303.615.8838 | Allison.Kmec@OutdoorSG.com