World's Most Celebrated Driven Hunting Series 'Wild Boar Fever X presented by Aimpoint' Now Available on MyOutdoorTV
August 19, 2019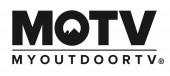 DENVER (August 19, 2019) – Last year, Outdoor Channel introduced North American audiences to one of the world's most popular and exciting hunting methods – driven hunting – with Wild Boar Fever 9. Now, Wild Boar Fever X presented by Aimpoint, the most-celebrated driven boar hunting series ever produced, is available on MyOutdoorTV. Additionally, catch up on seasons 1-9 of Wild Boar Fever on MOTV.
In the last several decades, mild winters accompanied with changing agricultural practices have created a scenario in which the wild boar population in Europe has exploded. Wild boar cause billions of dollars of damage to agriculture and resources each year. Controlling the population of wild boar in Europe is a practice steeped in the centuries' old tradition of driven hunting.
Although still relatively new to U.S. audiences, wild boar hunting in Europe involves more than a bolt-action rifle and steady nerves. A driven hunt pushes boar towards hunters from their daytime cover using specially-trained dogs and a team of fearless beaters. Wild boar are smart, sit tight and often double back behind the beating line making the hunt a complicated exercise. The hunters identify the correct animal to cull and shoot with single shots as they run through the gun line. This style of hunting is the most popular method in Europe because – not only is it a highly-effective means of managing a growing population of wild boar – it is a fast-paced, challenging and thrilling method of shooting game on the run.
The stories of Wild Boar Fever X presented by Aimpoint will, once again, be told through the lens of conservationist, popular host and charismatic marksman Franz Albrecht Oettingen-Spielberg. Driven hunts result in a substantial meat harvest of the destructive wild boar and conclude in a deeply traditional ceremony. The harvested game is gathered together and laid out in a tableau, then honored by horn-blowing and speeches. These traditions date back hundreds of years and were first introduced to North American viewers last year.
Oettingen-Spielberg will not only reintroduce U.S. audiences to the exhilarating, driven hunting style, but also welcome American sportsman and television executive Mitch Petrie to the team for his first experience in the traditional European hunt. Together, Oettingen-Spielberg, Petrie and others will educate viewers about the ethics and intricacies of this form of hunting, the difficulty involved, and safety needed in shooting a running boar, as well as provide viewers with an understanding of the conservation, meat harvesting, land and animal management issues involved in this process. Also joining the pack are hunters from Germany, Sweden and France.
For more on MyOutdoorTV please visit: www.motv.com. #MYOUTDOORTV
About MyOutdoorTV (MOTV): MyOutdoorTV is the No. 1 global, subscription, streaming service from Outdoor Sportsman Group created just for outdoor lifestyle enthusiasts. MOTV features favorite Outdoor Channel, Sportsman Channel, World Fishing Network, Sportsman Canada television shows, the entire Hunters Video library and exclusive Major League Fishing content, acquired content from around the world, as well as exclusive MOTV Originals. MOTV is the pre-eminent voice for all outdoor enthusiasts and super serves the outdoor enthusiasts with an expansive acquired library of the best hunting, fishing and shooting programming in long and short form, recipes, tips and tricks, how-to instructional videos, as well as educational and exclusive content focusing on improving success in the field and on the waterways. MOTV is powered by the four networks, along with additional exclusive content available from Outdoor Sportsman Group's established integrated media arm that includes 15 category leading outdoor magazines, such as: Guns & Ammo, Game & Fish, In-Fisherman, Fly Fisherman, Florida Sportsman, Bowhunter, North American Whitetail and Petersen's Hunting, and 19 top websites, including: BassFan.com.. MOTV is available in English, French, German and Danish. Subscribe to MOTV at www.MyOutdoorTV.com , as well as the following streaming platforms: Apple IOS (iPhone and iPad), Android (phone and tablet), Roku, Apple TV, Xbox and Amazon Fire TV.
MOTV is available in 192 markets worldwide.
********
MEDIA CONTACT:
Outdoor Sportsman Group | OSGPR@outdoorSG.com