Outdoor Sportsman Group – Winnercomm Promotes Tim Cremin to Senior Vice President of Original Programming and Development
June 28, 2017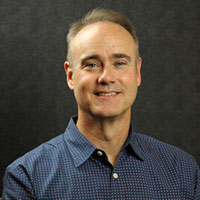 DENVER (June 28, 2017) – Outdoor Sportsman Group (OSG) – Winnercomm, the production and content development arm of the group, announces the promotion of Tim Cremin to Senior Vice President of Original Programming and Development. Previously, Cremin served as the Vice President of Original Programming – Winnercomm. The announcement was made today by CEO and President of Outdoor Sportsman Group Networks, Jim Liberatore.
Cremin is an award-winning producer and editor with four National Academy of Television Arts & Sciences (NATAS) Emmy® Awards to his credit, nine Golden Moose and Outdoor Sportsman Awards, as well as four Telly Awards.
"Tim's work at Winnercomm throughout the years has been outstanding," said Liberatore. "Tim's leadership and talents will help Winnercomm develop programming for not only the Outdoor Sportsman Group Networks, but for third parties as well. He also will oversee all of our original programs as we focus on increasing engagement with our viewers. Tim will continue to play a major role in our growth."
Cremin joined Winnercomm in 1998 and worked as a producer, director and editor for the production company that worked with a variety of entities: ESPN, Discovery, ABC, Animal Planet, The Tribeca Film Festival and Outdoor Channel. He is co-creator and executive producer of Outdoor Channel's Gun Stories with Joe Mantegna and the new original series Hollywood Weapons.
Throughout his time at Outdoor Sportsman Group – Winnercomm, Cremin's professional experiences include: oversight of current original productions for OSG; development of original content for OSG; work with internal departments – digital, marketing, promotions and ad sales – on the development and distribution of models of content across all platforms on OSG and other networks.
Cremin is a graduate of Oklahoma State University. He resides in Tulsa, OK with his wife, son and daughter.
About Winnercomm: Since 1981, Winnercomm has been at the forefront of providing content across all media platforms.  With our roots originating in live event coverage, Winnercomm has grown over the years to provide virtually every form of media to network, cable and corporate clients.  Whether it is development and production of a primetime televisions series, web series, advertising campaign or corporate communications project, our company has consistently proven to be an invaluable resource for all of our partners.
About Outdoor Sportsman Group: Outdoor Sportsman Group is comprised of the world's foremost media and entertainment brands for outdoor adventure enthusiasts. It includes three leading multichannel networks: Outdoor Channel, Sportsman Channel and World Fishing Network, as well as MOTV, the world's leading outdoor television content platform. The Group also consists of numerous established integrated media assets: 15 outdoor magazines including Guns & Ammo, Petersen's Bowhunting and Florida Sportsman, and 19 top websites, including BassFan.com. Additionally, Outdoor Sportsman Group includes television production operations, Winnercomm.
********
MEDIA CONTACTS:
Tom Caraccioli | Outdoor Sportsman Group | 212.852.6646 | Tom.Caraccioli@OutdoorSG.com
Erin Erickson | Outdoor Sportsman Group | 303.615.8838 | Erin.Erickson@OutdoorSG.com