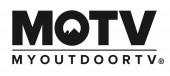 Denver (May 30, 2019) – Pro Team Journal presented by Strike King is a fast-paced magazine style show featuring the most elite pro team in the fishing industry. Anglers Kevin VanDam, Denny Brauer, Mark Davis, Shaw Grigsby, Mike Wurm, Chad Brauer and George Cochran, among others, are now on MyOutdoorTV.com and featured as the "MOTV Pick of the Week."
Each episode features multiple pros with numerous segments connected to a central theme. Several industry personnel also join in teaching about their products and techniques. Watch all eight seasons now on MyOutdoorTV.
For more on MyOutdoorTV please visit: www.motv.com. #MYOUTDOORTV
About MOTV: The exclusive, global, subscription-based, video-on-demand service provides the best outdoor programming, lifestyle content and access to favorite Outdoor Channel, Sportsman Channel and World Fishing Network television shows and is the pre-eminent voice for all outdoor enthusiasts. MOTV – powered by the three networks – accomplishes this with an expansive acquired library of the best hunting, fishing and shooting programming in long and short form, recipes, tips and tricks, how-to instructional videos, as well as educational and exclusive content focusing on improving success in the field and waterways. Along with the three networks, content is available from Outdoor Sportsman Group's established integrated media arm that includes 15 outdoor magazines, such as: Guns & Ammo, Game & Fish, In-Fisherman, Florida Sportsman and Wheels Afield and 19 top websites, including: BassFan.com. Exclusive episodes, as well as live event coverage and behind-the-scenes footage will be added in
the future.
About Outdoor Sportsman Group: Outdoor Sportsman Group is comprised of the world's foremost media and entertainment brands for outdoor adventure enthusiasts. It includes three leading multichannel networks: Outdoor Channel, Sportsman Channel and World Fishing Network, as well as Sportsman Channel Canada and MOTV, the world's leading outdoor television content platform. The Group also consists of a number of established publishing assets: 15 outdoor magazines including Guns & Ammo, Petersen's Bowhunting, Game & Fish and Florida Sportsman, and 19 top websites, including BassFan.com. Additionally, Outdoor Sportsman Group includes television production operations, Winnercomm. For more information, visit www.outdoorsg.com. #MyOutdoorTV
********
MEDIA CONTACT:
Outdoor Sportsman Group | 212.852.6646 | OSGPR@outdoorSG.com